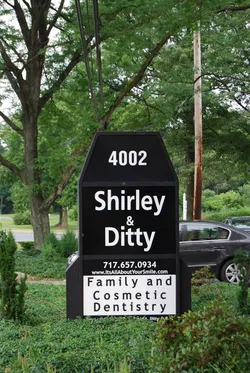 Office Hours
We know that your time is important, and we work to ensure that your visit happens as professionally and quickly as possible.
Monday: 8:00 am - 5:00 pm
Tuesday: 11:00am - 8:00 pm
Wednesday: 8:00 am - 5:00 pm
Thursday: 8:00 am - 5:00 pm
Emergency and After Office Hours:
Dental emergencies are never convenient or timely. Drs. Shirley and Ditty are committed to our patients' dental health. If you are a current patient, and have a dental emergency after regular office hours, please call (717) 657-0934, then press 1 to leave a message for the doctor on call.